Brewery Welding Paso Robles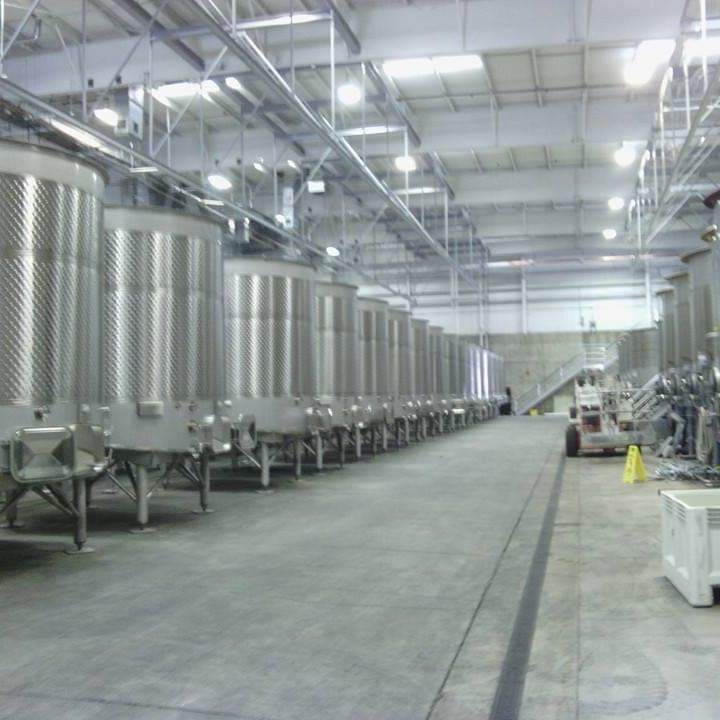 Precise and quality welding for Paso Robles area breweries, and for distilleries and cideries, requires knowledge about the brewing and distilling processes and the welding requirements for these industries. Years of welding experience focusing on breweries and wineries has given THC Welding the ability to meet all the welding needs from new installations to modifications and repairs.
Good brewing depends on trouble-free equipment and solid welding experience for breweries is one of the best ways to get there. Let THC Welding show you how we can offer you timely and valuable solutions.
Our versatile solutions include a wide range of service such as:
Installations: Some of our specialties is helping set up a new brewery or expanding as your brewery grows. We make sure the tanks are in the correct place and all of the pipes, fittings, filters and other equipment are correctly installed and welded in a manner to prevent leaks and other problems.
Tank modifications and repairs: Stainless steel tanks last for years but sometimes things change. Increasing production demands are good for business, and when modifying tanks and fixtures to meet the new demand is the best economical solution, THC Welding is the company to call. When an accident happens or repairs are needed for other reasons, THC Welding is the company to call. We can modify or repair your tanks, fittings and accessories to help you keep your valuable equipment in service for as long as possible.
Hoppers, filters and process lines: Our installation, modification and repair abilities include custom work on important components.
Pipe welding needs to be accomplished with skill and precision and TCH Welding has the expertise to fit new pipes, retrofit existing pipes and repair pipes.
Catwalks, staircases and other platforms are critical for monitoring the processes and performing maintenance. They must be safe, meet all regulatory guidelines, and structured to provide years of service.
Sanitary welding delivers clean weld joints that allow fluids to flow completely through the entire system, leaving nothing trapped in pitting, ridges, or other results of inadequate welding techniques. THC Welding has the skill and experience to eliminate the possibility of product contamination caused by trapped particles.
Paso Robles area breweries
Wine tasting and wine tourism has opened the door for new ventures for breweries, distilleries and cideries. Annual brew festivals have become some of the areas highest attended events. The Paso Robles Distillery Trail is a unique complement to the wine tasting tours, and a number of breweries and cideries can be found along the wine trails and the distillery trail. Many offer excellent food and dining experiences along with beer, spirits and ciders.
Breweries have become an integral part of this area's many communities, providing jobs, supporting youth and community activities and contributing to the economic growth of the entire area.
Paso Robles area craft beers are winning awards and gaining national and international recognition. THC Welding is proud of the part we are playing in helping these businesses continue to produce quality beers, spirits and ciders. We recognize the importance of these establishments to their founders' visions and to the community in general and will continue to provide top quality service to help these growing industries continue to succeed.
Call us for your welding needs today at (805) 400-4127