Winery welding Paso Robles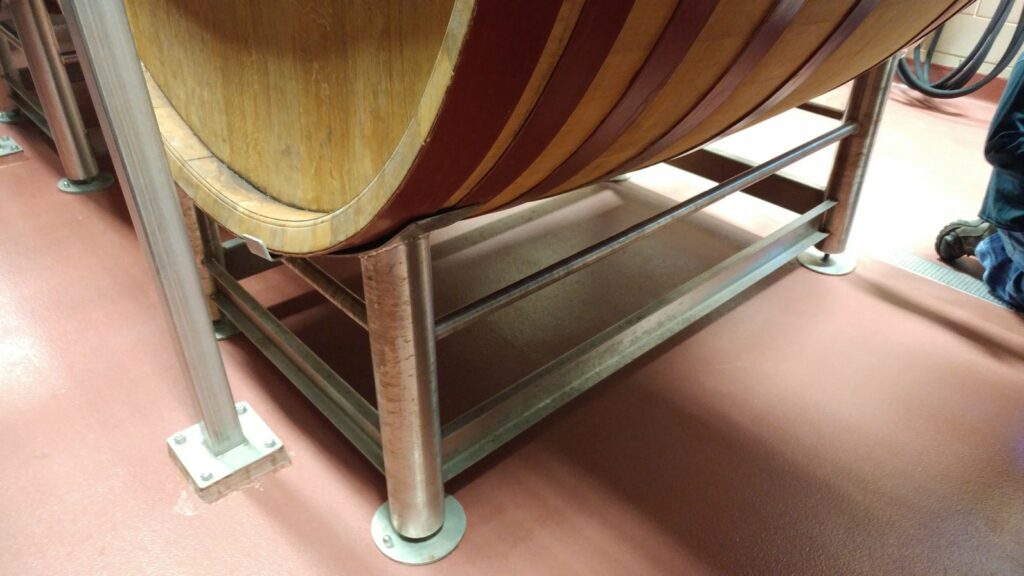 Years of welding experience for the winery industry has given THC Welding the ability to tackle any welding job needed to keep your winery operating and help it grow and expand to meet new challenges.
At THC Welding we understand that the condition of wine making equipment is critical to the quality of the wine. Our services to wineries include:
Installations
Tank modifications
Hoppers, filters and process lines
Pipe welding
Catwalks, staircases and other platforms are critical for monitoring the processes and performing maintenance. They must be safe, meet all regulatory guidelines, and structured to provide years of service.
Sanitary welding delivers clean weld joints that allow fluids to flow completely through the entire system, leaving nothing trapped in pitting, ridges, or other results of inadequate welding techniques. THC Welding has the skill and experience to eliminate the possibility of product contamination caused by trapped particles.
Installations
Setting up a new winery or expanding to meet growing demands? Replacing tanks? THC Welding is ready to get the job done. Our experience makes sure the tanks are solidly in place and all of the piping, hoppers, filters and pipe lines are correctly fitted so your wine gets safely through fermentation, into the bottles and shipped out to your customers on time.
Tank modifications and repairs
Wine tanks last for years but sometimes things change or a tank is damaged.
Are you changing the configuration of your tanks, adding or replacing cooling jackets, ports and fittings?
Need to resize tanks?
THC Welding can modify or repair your tanks, fittings and accessories to help you keep your valuable equipment in service for as long as possible.
Not sure if you can get the repair or modification you need? Call us. We have the solution.
Hoppers, filters and process lines
We can repair, modify, replace or install any equipment that is necessary for your winemaking process. We understand that downtime is lost revenue. We work quickly and precisely, providing the best quality service to keep your operation running for the quality of your wine and your profitability.
Pipe welding
Welding for a winery is not always just welding. There is much more to welding pipes for a winery than, say for plumbing or even a vineyard irrigation system. Winery pipes are required to protect the integrity of the wine that travels through them and that means welding in such a way that all the joints are smooth and tight to prevent trapped particles from contaminating your wine, leaks, or poor quality that might allow air into the pipes.
Visiting wineries in Paso Robles
Wine tasting is a major activity for both locals and visitors to the Paso Robles area. Many wineries have entertainment and event venues, staging concerts and performances and hosting beautiful wedding, conference, family and community events. Picnics, dining facilities, food trucks, and catering companies are all part of the wine tasting experience around Paso Robles.
Whether the tasting room is located at the winery, nestled among the vineyards, or at another location such as downtown Paso Robles, in Templeton, Atascadero or Tin City, it is the quality of the wine that brings individual and groups to the venue.
THC Welding is committed to helping wineries continue to produce award winning wines by helping keep the tanks, piping and other stainless steel production components in top condition. Let us show you how we can offer you valuable solutions.
Call us for your welding needs today at (805) 400-4127